Testimonials
Aolani Catamaran Sailing is proud to have sailed with over 75% of Fortune 500 Companies.
Don't forget to leave us a review from your catamaran cruise! We'd love to hear about your experience. Review us on Yelp.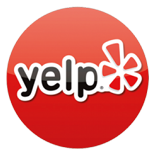 The crew was amazing and I could not think of a better way to enjoy seeing San Diego from the water.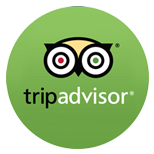 Had the chance to sail in the Aolani for a corp event last week. Bruno and Steven are great guys, easy to talk to and be around. Boat is nice and had plenty of room for our 20 or so. Sailing on the SD Bay in that boat makes for a unforgettable event.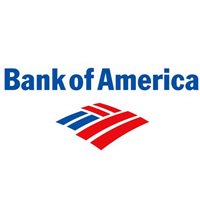 Kelley
Bank of America, NY Office
This "thank you" is long overdue. Thank you so much for a wonderful event on Aug.1. My associate DA only had wonderful things to say about you and your company. Please know that both he and I will recommend your company to others who will be traveling in that area. Looking forward to working with you in the future.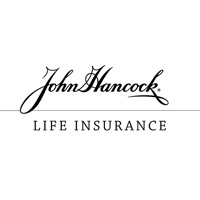 John Hancock, Boston Office
This was the most exiting thing we have done together as a group ever.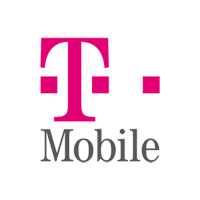 We want to make this an annual event. Sailing, crew, food and beverage could not have been better.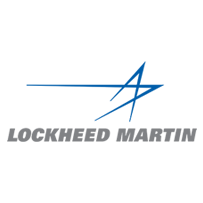 This boat is almost as hi-tech as our military aircraft. "just want you to know that we all had a perfect time out on the water on your clean boat"-many many thanks we'll be back.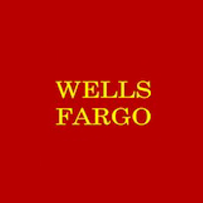 This boat is great for bonding of our employees. Your captain and crew was the best. we'll be back.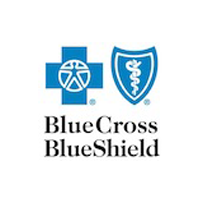 We at first wanted to charter a Motoryacht. Sailing without the engine noise and diesel fumes on a new and clean boat is so much nicer. Could not have been better. Thank you soooooo much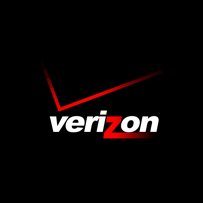 You provide great customer service and do a great job entertaining the crowd. We wished we have your jobs –nothing but fun.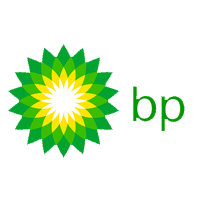 This was the highlight of our trip– from London to San Diego. Way above our expectations. You can tell that everybody who works on the boat truly enjoys what they do. Very friendly Staff. With your ãNaturalist" captain on board talking about and seeing whales, sea lions, dolphins, etc. very informative. We wish we had your jobs, nothing but fun.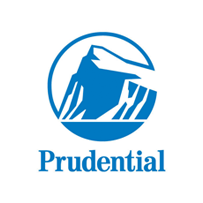 We can't even begin to tell you what a fabulous time we had…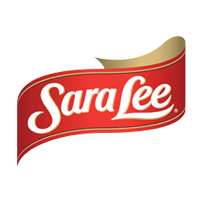 Great trip, fun crew –perfect event for our group.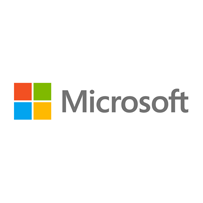 The group had a wonderful time, and the weather was perfect.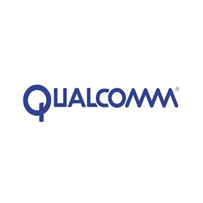 Great to meet such a wonderful crew. What a great sailing experience.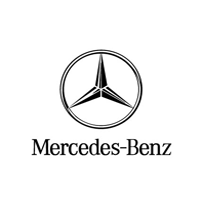 Thank you again and again for everything. We had a great time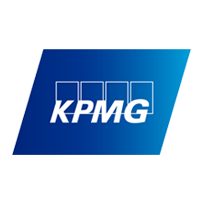 Very impressed with your overall operation. We definitely will be back and have dinner and drinks. Our guests loved it. We more than accomplished our goal.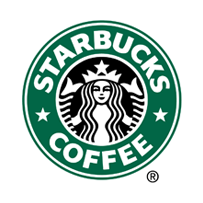 Deeply express thanks and appreciation to the Aolani crew who made this a very special outing.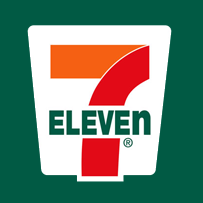 The sail, the food and drinks –everything was perfect.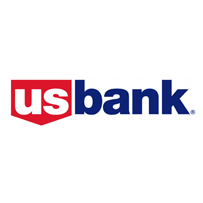 We appreciated the guided tour and learned so much about aircraft carriers, submarines, ships and the history of San Diego. Thank you again for everything, we had a great time.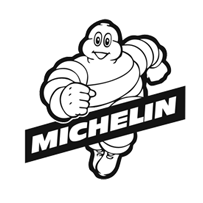 Deeply express thanks and appreciation to the Aolani crew. Crew was very nice and willing to do anything to make us very comfortable.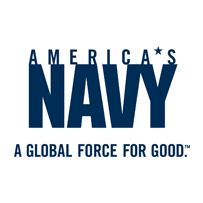 Active Air Wing Captain of one of our Aircraft Carriers with top Squadron officers and their spouses: Thanks again- you did a great job , you are very highly recommended. Very impressed with your overall operation.. A few of the squadron leaders told us that they would be back on the boat in no time with the pilots of their own squadrons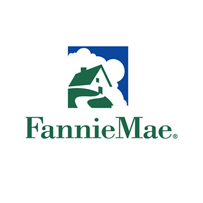 This was one of our best outings we ever had. Just fantastic.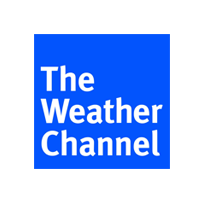 We knew it was going to be good weather in San Diego. This was so much fun. We will definitely recommend you.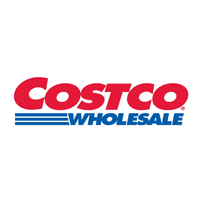 We have to do this more often. What a perfect meeting place as compared to being in an office to get something done. Everybody is so much more relaxed out here on the water.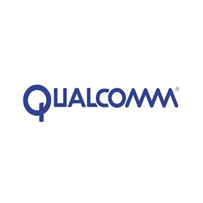 Lots of tours with this locally headquartered company. Including worldwide clients, sales personnel, management, office staff, Dpt. Heads, entertaining telephone Companies etc etc.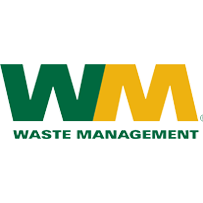 With business locations all over the US and 200 people in town. We had multiple pick ups at their hotel. They said it could not have been better.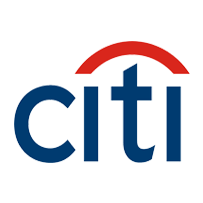 We had many wonderful compliments after the trip last Friday. We?ll get the word out for the next group coming to San Diego. Thank you for the explanation of all the surroundings we saw.
Multiple trips with this company entertaining Doctors and Distributors from worldwide locations. Next time we will have dinner and open bar on the boat. The guests loved it.
This day far exceeded anything we could have hoped for. Thank you- thank you.
We enjoyed ourselves so much. Want to come back soon. Was a fantastic program. Great way to bond with fellow workers. Crew did everything to make our outing most enjoyable and educational by narrating the tour. It shows that you guys love your job.
International law firm of Gibson,
Dunn & Crutcher

The Aolani boat ride was by far the best thing we did while attending our conference here in San Diego
Terrific time and a very special thank you to you and your crew. Recommend this activity over any of the bigger boats –hands down.
We came to take 45 guests out on 1 cruise. They had so much fun that we are coming back tomorrow and one more time the day after tomorrow with more guests. You guys have the best thing going in town. We'll be back.
You provide great customer service. Never knew that San Diego has so much to offer. Thanks for narrating the tour. Will see you soon.
Several pick ups from the Loews Hotel. We tried to show our employees a great time . You have done much more than that. A perfect way to entertain and great for bonding. Very impressed with your overall operation and the fun time our employees had on your boat. Thank you.
This day far exceeded anything we could have wished for. Can't wait to be back. Want to sail to Catalina next time.
Our guys did not want to get of the boat after the trip. The choice of food, drinks, music, DVD, Karaoke, the crew- So much fun to just sail out in the open ocean without the engine noise and the smell of fuel. Pretty hard to get nauseous on this boat. We don't know how you could improve on this event. I want your job. Are you hiring?
This definitely made our day. We had an incredible, fantastic, amazing and unforgettable time on your beautiful boat. The crew did everything to make our outing most enjoyable for us and yet we were educated at the same time. We had a terrific trip and a very special thank you to your captain and crew. We can't wait to do it again. What a perfect way to entertain.
Alcoa Aluminum Executives

Just amazed how comfortable the boat is. How can anybody get motion sick on this boat!!! This was the most stable boat we have ever been on. Just wanted you guys to know what a good time we had. Food, drinks, and entertainment – all superb. You should be proud of what you do. Excellent trip. Best activity for us while in town. We recommend this activity over any of the bigger boats, hands down. This is the best way to entertain our guests in style with this exclusive and fun event.
This day far exceeded anything we could have wished for. Captain and crew was exceptional in their care of our Guests. One of our guests was hesitant to go sailing with us because he gets motion sick easily. However your crew talked him into going and this boat totally restored his confidence in boating again. He loved it. What a smooth ride, half the time you don't even know you are on the water. You guys have the best boat in town. Catamarans are the only way to go.
Penny
BERTRAND at Mr. A's and Mille
Fleur of Rancho Santa Fe

One of San Diego's top 3 Restaurants and Bertrand on board. Birthday party for Penny the local GM for this company and about 40 guests and employees. "The best Birthday I've ever had.
Thank you for a wonderful trip last week. Loved your cat. Very special boat.
Highlight of our trip to San Diego was enjoying a cruise with you guys, it was first class.
Thank you for such an experience. We loved your catamaran. What an outing.
Exceptional service and a wonderful afternoon and such a fun time.
Your catamaran is beyond words! Great experience!
Really appreciated the special attention to our group.
Thank you for such a great trip, we thoroughly enjoyed ourselves.
Couldn't have had a more perfect day.
Visa called and told us that they were looking for the most high end boat available. Even getting a boat from Los Angeles to San Diego was an option. They wanted a 100' brand new motor yacht with a helicopter on deck to entertain 40 high end bankers per trip in San Diego. They looked around for 1 week all over Southern California and chartered the Aolani for 2 trips and had a fantastic time. They loved the fact that they came up with a large luxury sailboat where they could be on the outside but also escape the cold to the inside without having to go below deck. They want to do lots more trips with us.
We eat in restaurants all the time. This is much more fun to spend an evening on this beautiful boat, eating the best food, having a premium bar and great music, friendly crew, and sailing around beautiful San Diego Bay. We had wonderful compliments about the sail on Friday, thank you for everything. Our clients loved the activity. We will be back next month and the month after that.
We had the best time, we will send you a year of supplies of our best selling sauce.
the smoothest ride we have ever had on any boat.
Absolutely fabulous cruise last Friday. It was such a beautiful, interesting, invigorating and fun evening.
Allianz Life/Deutsche Bank

Fascinating tour! Loved your cat. Fantastic sailing.
4 BUSINESS OWNERS and
University Buddies

Every year they meet somewhere in the world to get together for a 1 week Reunion. They like to go skiing, mountaineering, new and exiting adventures etc etc. they decided to go sail out in the ocean and charter the boat for the day. That night Geoff S told us that they have been meeting for 15 years and that this adventure was the best yet!!! Geoff than wrote us a letter. This is exactly what he said in writing: Bruno, Cindy and Kenny I have traveled the world and have experienced great service. But I have never, ever experienced the level of A+ service that you three showed us during our day of cruising in sept. 2007 You run an extremely professional ship. You are highly attentive while not being smothering. You delivered exactly what we wanted to accomplish during our day together. Please accept my sincerest thanks for making our cruise one of the highlights of our year Best, GHS PHD & CEO.
Sailing out in the pacific ocean was so smooth and relaxing. Much more fun than spending time in a restaurant just eating.
I'll remember that for the rest of my life. Was great for team building.
Was the perfect trip for visiting Europeans. It far exceeded our expectations. Definitely the highlight of the trip for everyone.
We will definitely be back soon. Great sailing.
The best thing we did while in San Diego. The sailing, the music, the crew, the drinks, the karaoke was all fantastic. Thank you to each of you for taking such excellent care of our clients and of us.
This was a perfect outing for us. best Mexican food, beer, and a perfect crew. An outstanding way to entertain our employees.
I just wanted to thank you for the exceptional service and a wonderful afternoon. Your catamaran is beyond words!! I really appreciated your special attention to our group-they loved the cruise despite the weather. Your large inside salon came in handy, and also wanted o thank you for the explanation of the surroundings that we saw. I have been talking about it to everyone in the office.
K.Smith
50th wedding anniversary
Thank you for your kind message today, and even more for the absolutely fabulous cruise on Friday night. It was such a beautiful, interesting, invigorating, and fun evening. We all feel like we have new friends in you, Rolf, and Kenny. We really appreciate all you did, the special accommodations for my dad, the bartending and clean-up service, the fascinating tour guidance (there was so much to see around that gorgeous harbor) and altogether providing such a clean, comfortable, friendly and relaxed atmosphere. You are truly wonderful hosts. For the rest of my life I can enjoy this wonderful memory of giving my parents a very special tribute. Thank you and your crew for making us so happy. Best to you always,
Paul
Paul of Westerman's Group
I was one of the people on your Cat today and just wanted to thank you for the great experience, it was fantastic! My only regret is that we couldn't have spent the whole day on the Aolani. The next time I come to San Diego I will definitely be looking you up. Thanks again.
Thank you again and again for the perfect evening. Your captain who married us was great. Our family and friends are still talking about what a fantastic day it was. What a great way to get married, we will remember it for the rest of our lives and will recommend this to all of our friends.
INTL.GROUP OF "SAAB'
EXECUTIVES"

…had an absolutely incredible time on your beautiful boat…
…We'll be back in no time…
Taco Bell Executives & Owners

…Your skipper is very knowledgeable- you guys showed us an afternoon we will not forget in a long time…
35 Boeing Aircraft Attorneys and
Managers

…what a fun thing to do- your crew and drinks are the best …
…what a wonderful way to spend an afternoon- you made our meeting a total success. we'll get the word out to our friends…
Kelloggs Cornflakes and Foods

…this was the best thing we have done as a group in years…"
Mercedes Benz of N. America –
Executives-

…This was absolutely a "Mercedes" type of tour. We'll be back for more fun. San Diego has the most beautiful Bay in all of America and the beautiful weather on top of it- now that is living…
Johnson & Johnson/Jensen
Pharmaceuticals

…this is a must for everybody coming to San Diego…
…fantastic team building experience…
…we can't wait to do this again soon!…
Professional Tour Guide Assoc.

…all the members that were present agree that it was pure heaven … AOLANI is everything and more…
…your staff is very friendly and the service was great, we will recommend your company. This outing did not feel like a rental, it feels like it's you're own, and the crew acts like you're the president…
…thank you for being such gracious and accommodating hosts for our dinner cruise
…what an amazing event it was …everything was pristine and immaculate … but what makes it so special is the crew, you would think they were "Four Seasons" hotel employees of the year…
….AOLANI's crew was very attentive, professional, and ultra accommodating…
….whatever we wanted, they made it happen…
…thoroughly enjoyed our time … their attention to detail was amazing and there was a superb level of service …
…we are all so impressed, I'll make it my mission to get the word out …
…they just make it simple and pleasant to do business and have a fantastic time on the beautiful boat…
…how pleased we were with our experience we'll definitely come and do it again…
…superb level of service and thank you for all the wonderful sites you showed us…
…now this is living, what is better than this?!…
…was spectacular, fantastic, absolutely loved the activities. Sailing as a committee boat and mother ship with sailboats racing who are part of your team and then relax, entertain, kick back, eat and drink with great music and action movies, team building activities…totally new concept for having fun…outstanding!…
# of High Rollers with their own
jets and helicopters at the airport

…really great evening with you and your crew. The catamaran is great, the trip was beautiful and you were a total delight, we will be back soon…
…it was absolutely wonderful, we will be back soon…
…the boat, the food, the captain who married us, what a perfect day…
…terrific compliments…extremely pleased…wonderful buffet… very generous…everybody raved about the tour!…
a very well known European Prince

…he wanted to buy the boat!!…
over 40 different European doctors

…we ate in many first class restaurants but being out on the water along with your great food, that total experience-.. was just fabulous…
…had an absolutely great time with the friendliest crew and best sailboat in San Diego. . want your recipe for the Mexican food…
Southwest Airlines Management
Committee

…you guys are the best. . had an absolutely perfect evening…"the trip ,along with the choice and presentation of music on the Karaoke system was a total success…Not snobby at all – just casual –attentive and nice like our airline employees.
…well do it all over again soon…outstanding! What a blast!
An absolute perfect evening .. everything was a 100%
…what a perfect way to entertain our customers, your attitude is the best."
…no wonder this is the number one activity in Maui, Hawaii!..so much fun with that terrific wind sailing in the ocean, very enjoyable and safe. If this was not an adventure that I don't know what is…
…you made us feel like Kings and Queens for the day…could not have been more satisfied…
Reunion for 30 Harvard Graduates
from worldwide locations

… this is the best way to entertain and meet old friends again…
…recommend this boat and crew to anybody coming to SD…absolutely thrilling ,amazing, fantastic, attentive and professional.
LEWIS R flew his family of 25 from New York out here a few weeks ago to celebrate his 70th birthday in style. They booked into one of San Diego's finest Hotels for a week and asked for the best and most high end boat available . He really wanted a brand new 120 foot Motor Yacht. He ended up with the Aolani sailing catamaran. 2 weeks later he emailed us the following info:

Dear Steven, When you plan something, it is rare that something goes off better than expected…this was much better than anticipated…and I anticipated lots. It turned out to be a magical evening. The Vessel was perfect for our purposes. Bruno was a great host…gave lots of interesting info, while the small crowd gathered on the large bow. I had a caricaturist who was excellent…took her the full 4 hours to do everyone.The food was great and we had a huge amount of food. The captain we had that day showed us his home on the water, a 36 foot sailboat in which he wants to circumnavigate mother earth this October…a challenge…I do not think I would want to go around the world in a 36′ boat. The bartender was a beautiful Swedish girl who was also very interesting… and so…thanks for your assistance…I will happily suggest your efforts to anyone, anytime…
…fun fun and more fun…very informative..relating to local facts, aircraft carriers ,submarines, etc..
…very special memory…we'll be back.
…what an adventure..sailing in 30 knot winds… special memory
…we know from our own company what customer satisfaction is all about. You guys got it on Aolani, no doubt about it! Cannot see where or how you could improve…
…this trip was our high point during our stay in SD.
…what a perfect day…we are more than a 100 percent satisfied.
…thanks soooo much…this year all of our associates could fit onto 1 boat and we could all be together. We'll be coming back to SD soon. There we can play golf and go out on that gorgeous sleek boat…,.want your margarita recipe!!
…we had more fun on this tour than anything else we have done as a group from what I remember…
…global accounts director…just wanted to say thank you for such a great evening. Really enjoyed your " cat " and would be honored to be on it again…
Many Destination Companies like PRA, Access CA, Destination

Concepts…Tour operators… who provided us with tours from overseas. We speak different languages.
Many Family Outings including swimming

Corporate Events, Spectator Events, Parties, Reunions, Whale Watching, Sales meetings, Sunset cruises, Birthdays, Christmas parties…
The Chairman of SamSung and his family cruised around San Diego Bay. They had an outstanding quality family time cruising the bay and the ocean.
Senior Vice President and his family celebrated dads 70th Birthday on the yacht. It was an outstanding evening with beautiful sail, food and spirits and their own music. What could be better than this?
Members of La Jolla Beach and Tennis club

Several members had chartered a few different boats over the years, in order to hang out in front of their private club in the ocean all day. They wanted something different and found the Aolani online.
We shuttled guests back and forth all day between the beach and the yacht. From the boat, they snorkeled and enjoyed diving all day, enjoyed great food, spirits and swimming back and forth between the boat and the beach. "We definitely without a doubt have found a perfect boat for our annual event. We will charter the Aolani from now on. The Aolani is so stable and smooth due to the 2 hulls rather than 1."
#1 for the guests to be safe at all times and
#2 to have an absolute fantastic and fun time with a fun team on a fun boat…
Sailing in Style: Luxury Yachting for More Fun at Sea
On our 58-foot catamaran, you and your guests can explore the entire San Diego area like you've never seen it before. At sea, we can comfortably fit up to 48 passengers. If you need to host a larger party or you're looking to sync up with local wedding venues, we can dock alongside a nearby hotel or add a second rafted wedding yacht to double the maximum capacity.
When it comes to San Diego Bay tours for corporate events and teambuilding, our hospitality suite is perfect for throwing all kinds of parties. You and your guests can spread out and lounge around in style while our crew attends to your every need. Spend more time taking in the views during unique team building activities while we take care of everything else.
San Diego Yacht Rental Options
Corporate events
Luxury weddings and bachelorette parties
Day cruises
Whale and dolphin watching
Hospitality suite
Military event
Film/media production
Holiday cruises
Burial at sea
If you don't see your event listed above, contact us to see if Aolani's San Diego sailing charters are the right choice for your next get together.
Professional Catamaran Rentals for a Seamless Experience
With 16 years in the catamaran rental business, the professionals at Aolani know how to throw a party a sea. We have the experience to make sure you and your guests have everything you need as you leave the shore behind. Intimate and spacious, power catamarans give you the best of both worlds. Our Captain and Crew are included on all private yacht charter outings, so you can sail worry-free. You and your guests can also enjoy some of San Diego's best catering options with a dinner cruise on board. Let us do all the work so you and your party can sail across the turquoise waters of San Diego in style.
Take your event to the next level with a San Diego day cruise. Aolani is here to create an experience you and your guests will never forget. Contact us to learn more about our catamaran sailing charters and start planning your adventure today.
CHOOSE YOUR SAN DIEGO YACHT CHARTER ADVENTURE
Being a private charter company, versatility is one of our most prominent and unique strengths. Our twin engines can race you out to the ocean faster than any conventional sailboat, but we can also cut the engines at any time for a quiet, clean sailing experience. We can accommodate up to 48 guests plus crew on board at any time, and our interior and exterior spaces are designed so that in the unlikely event that the San Diego weather isn't perfect, everyone can still fit comfortably in the salon. And while we have a wide variety of planned outings available, you can choose your own adventure, and charter the expedition that's just right for you!
One of the many things that set us apart from other sailing options in San Diego is that we are Coast Guard certified to sail in the open ocean, not just in the San Diego Bay. This leaves your options wide open for your custom yacht charter. San Diego has many amazing shoreline attractions for day trips, sunset sailing & sunset cruises, as well as unforgettable overnight trips to Catalina Island, where you can anchor for one or more nights and explore that unique, sparsely populated and idyllic island. For the wildlife lover, the months of November through April tend to be perfect for getting up close and personal with Gray, Finback, and even Blue Whales during their southern migration down to Mexico. Other amazing ocean creatures such as pods of dolphins, sharks, sea lions, and seals can be observed year-round as well. Our expertly-trained captain and crew make for a safe and non-disruptive experience for the wildlife, and a smooth and comfortable experience for our guests. On-board, we have modern audio-visual capabilities for corporate presentations or private celebrations with 2 interior flat screen TV's and surround sound. Options abound for dining onboard the Aolani, from our fine selection of snacks and sandwiches, to gourmet catering from some of San Diego's favorite restaurants. A full bar of premium liquors and wines is also available!
With all of the versatility of this amazing catamaran, the options for how to enjoy your chartered adventure with Aolani are virtually endless! Let us help you custom design your ideal excursion on the water, with a no-obligation consultation. Contact the 2016 A-list winner for San Diego boats and call today and start planning the trip of a lifetime!
Book your Aolani Charter today!
AOLANI PRIVATE YACHT RENTAL & BOAT CHARTER | (619) 807-8000 | 1380 HARBOR ISLAND DR, SAN DIEGO, CA 92101