Military Event
Military Event Venue in San Diego
Navy SEAL Graduation?
Squadron reunion?
Military Retirement Ceremony?
Wedding?
Aolani Catamaran Sailing is available for private charter for any event you may want to celebrate! We thank you for your service, and are proud to offer a Military Discount. Contact Us today! Our private yacht charter offers a great San Diego military event venue, whether it's a graduation, retirement, or reunion.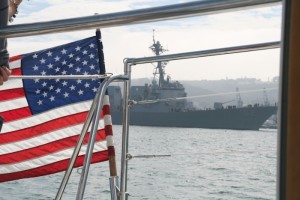 Naval Base San Diego is the premier homeport of the Pacific Fleet, consisting of 50 Navy ships, two Coast Guard cutters, five Military Sealift Command logistical support platforms and several research and auxiliary vessels. Because San Diego is a city comprised of many Military members and their families, a host of activities and attractions are available but none as unique as a private chartered sail.
With a maximum of 48 guests, we are able to host various groups and events for any occasion, whether your squadron is having a reunion or perhaps you are looking for a retirement ceremony or even a Military Wedding, all of which are possible onboard the Aolani.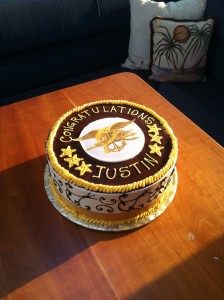 Or, perhaps you are interested in seeing the Military culture in San Diego. Our San Diego bay cruise sails by various aircraft carriers, a retired carrier turned museum the USS Midway, as well as various local activity from Coast Guard vessels patrolling the waters to Navy SEAL students in BUD/s zooming through the bay on zodiacs headed out for training. San Diego bay is always bustling with activity, all of which is always changing and entertaining.
For those interested in a Military Wedding, check out our Aolani Weddings Page.