Corporate Events
San Diego Corporate Events
Planning your next San Diego corporate event? Look no further than the Aolani charter. Plan your next business consulting, corporate team building or bonding event on a private yacht charter that offers an unmistakably unique experience for your next San Diego corporate event venue. What better way to spend time with colleagues then on a company cruise, San Diego in the background, and the water as your playground. This day cruise is an executive's perfect retreat.
Fly your corporate logo/banner from our tall mast
Team Building activities (unfurl the sail, race against other sailboats, etc)
iPod and Laptop hookups available
2 flatscreen TV's with BOSE dual surround sound for presentations, etc
ideal Hospitality Suite – we are able to dock at various marinas and locations
Group order of Aolani Catamaran Shirts – customizable with your logo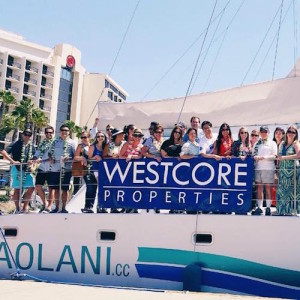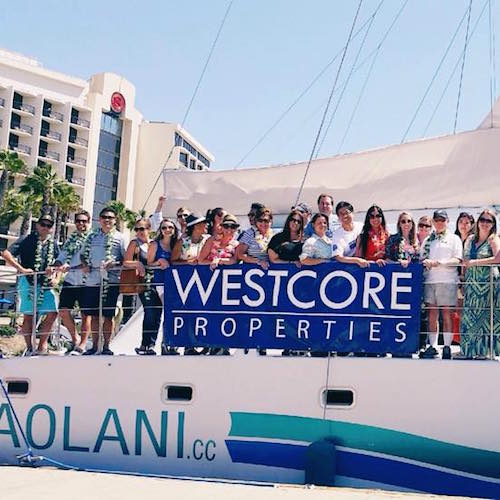 With the Aolani used as your San Diego yacht party, you are sure to impress and entertain your clientele, employees and friends on our day cruises in San Diego. It is your perfect option for holding sales and/or board meetings- you can plug your PC into our flat screen TVs for presentations and have surround sound systems to add ambience. You are sure to make this San Diego special event one of a kind.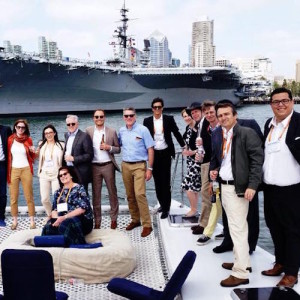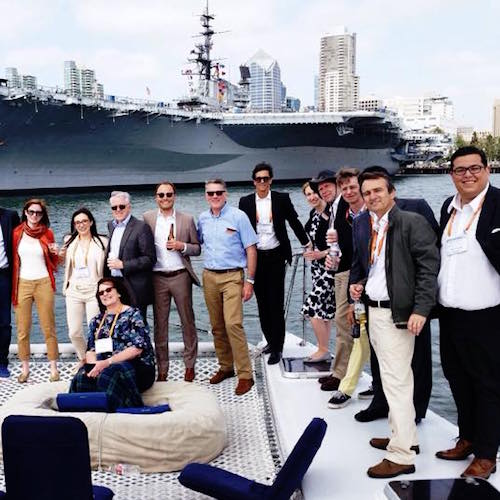 >> Have a larger group? We can sail with an additional catamaran (same size – 48 guests per boat) and fit a total of 96 passengers!