Burial At Sea
Burial At Sea in San Diego & Southern California
In a private and secluded yet beautiful setting, we sail out to the ocean where you can send ashes to the sea with your loved ones as you say goodbye, perhaps tossing flowers into the ocean during the ceremony.
What better place to choose then the sea for a final resting place. We take you and your guests out to the Pacific Ocean, just past the tip of Point Loma in San Diego, where we can then perform a ceremony. Because we are out in the San Diego ocean, often times dolphins will pass, making the burial at sea experience that much more beautiful.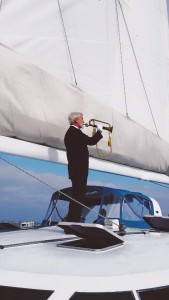 We will make sure your time on the Aolani Catamaran goes smoothly, assisting you in the entire process with our crew members. With Coast Guard certification for up to 48 passengers, your private group can be as small or as large as you like.
Contact us for a tour of the boat & book your no-obligation consultation!